Call for Papers
IBA–SBS International Conference, 2022
Decision-Making in a Disruptive Age
Marriott Hotel, Karachi
22nd - 24th June, 2022
Disruption defines the times we live in. Whether the disruption comes in the form of technological breakthroughs, emerging industries or a pandemic that forces us to redefine how we work, this volatility has come to revolutionize our world. Exploring the unexpected opportunities as well as the myriad challenges caused by these turbulent times and learning how to exploit both of these to their full potential effectively is essential to current survival and future successes.
The IBA School of Business Studies International Conference, 2022 aims to provide a platform to discuss the challenges of disruption while also allowing scholarly discourses on different areas of business. The hybrid conference is structured around the following three tracks that comprehensively cover various business domains:
While focusing on disruption, the conference also offers the opportunity to explore and investigate issues in each of the three tracks by inviting scholars with diverse backgrounds and interests to present their work.
The track of Accounting, Law & Finance is tied to the overarching theme of the conference by especially inviting contributions that focus on Islamic Finance, Law & Corporate Governance. The track also seeks submission of manuscripts that address the broader theme of finance, accounting, and law. Therefore, papers on topics including, but not limited to, financial markets, regulations, investments, corporate finance, audit quality, data analytics using accounting data and behavioral finance are also welcome.
The track of Marketing invites contributions related to contemporary research areas in marketing particularly in the emerging use of technology to understand consumers. Among others, contributions on Neuromarketing and its applications are welcome. The track also invites contributions from scholars in the general area of marketing which may include, but are not limited to, ethical marketing, consumer behavior, and contemporary buying behaviors.
The track of Management focuses on the management challenges caused due to disruptions triggered by the COVID-19 pandemic. The track also invites scholars to share their research in different areas of management including, but not limited to, supply chain management, sustainability, and entrepreneurship.
Paper Submission Deadline: May 17th 2022
Acceptance Notification: May 23rd 2022
Registration Deadline: May 30th 2022
Conference Paper Policies
You may submit a full paper, working paper, or an extended abstract of no more than 4 pages including figures, tables, and references.
At least one author of the submitted abstract/paper(s) needs to register for the conference to present the paper. Any abstract/paper not presented at the conference will not be published in the conference proceedings.
An abstract/paper may only be submitted to a single track of the conference. If an abstract/paper is submitted to more than one track, it may be rejected from inclusion in the conference.
An author may only be author or co-author in a maximum of three abstracts/papers submitted to any of the tracks of the conference. Authors/Co-authors risk their work not being considered for review if they exceed this number.
A cancellation fee would be charged in case an author is unable to travel to the conference to present his/her work, either due to inability to obtain a valid visa or any other cause.
Guidelines for submitting manuscripts
The deadline for submitting manuscripts to the conference is 17th May, 2022. Please use the following link to submit your manuscripts.
You will be asked to create an account for the conference and will be guided through the submission process. Please keep the following points in mind while submitting your paper(s):
All abstracts/papers MUST be submitted in MS Word, with paragraph spacing set at double-space, and a 12-point Times New Roman font.
There is a maximum limit of 7,000 words for all submitted papers. If your accepted paper is longer than 7,000 words, you will receive a request from the conference review committee to comply with the word limit.
The first page of your manuscript must include the following information:

TITLE (bold, all capital letters)
Author Names, University Affiliations, Email Addresses
Keywords: Please provide a list of 4-5 keywords

Begin the second page of your manuscript with the heading: ABSTRACT. This should be centered and in capital letters. This should be followed by an abstract of not more than 200 words.
The Abstract should be followed by the heading INTRODUCTION, which should be left-aligned in capital letters.
In the text, use the following heading structure:

MAJOR HEADING (bold, left-aligned, all capital letters)
Secondary Heading (bold italics, left-aligned, title style capital letters)

All text must be left-aligned in the main body of the paper.
REFERENCES: Please ensure that:

All references mentioned in the paper are provided in the reference list, and there is no reference in the list that is not mentioned in the main text of the paper.
All references should follow the APA style guidelines.

All tables and figures must be sequentially numbered and placed within the main document.
Additional tables can be put in an annexure.
Conference Chair
Convener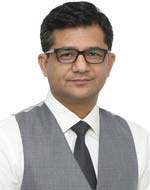 Dr. Wajid H. Rizvi
Professor and Dean School of Business Studies
IBA - SBS
wrizvi@iba.edu.pk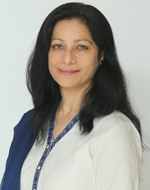 Dr. Huma Amir
Assistant Professor
IBA - SBS
hamir@iba.edu.pk
---
Tracks & Track Chairs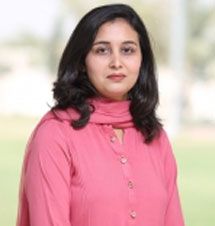 Dr. Beenish Tariq

Assistant Professor
Marketing
btariq@iba.edu.pk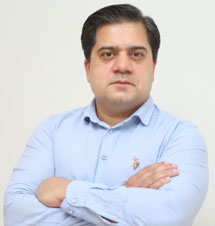 Accounting, Law & Finance
Dr. Hilal Anwar Butt
Professor
IBA – SBS
habutt@iba.edu.pk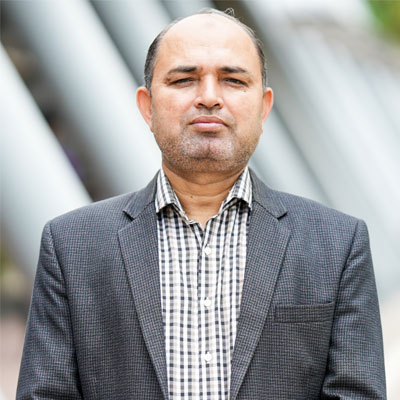 Management
Dr. Muhammad Ayaz
Assistant Professor – Chairperson Management Department
IBA – SBS
muhammadayaz@iba.edu.pk
CONTACT DETAILS
Conference Manager:
Email: sbsic@iba.edu.pk | URL: https://sbsconference.iba.edu.pk/